The Tuskegee Airmen made huge headway during the Second World War to break the color barrier in our nation's Armed Forces. Though they were still segregated from the rest of the Army Air Corps, they helped usher in a new era of integration for the U.S. military.
The Montford Point Marines, the first African American Marines who fought in WWII, have finally been elevated to the same status as the famed Tuskegee Airmen. On Wednesday they were honored in Washington with one of our nation's highest awards: the Congressional Gold Medal. President Obama signed the bill for the award in November.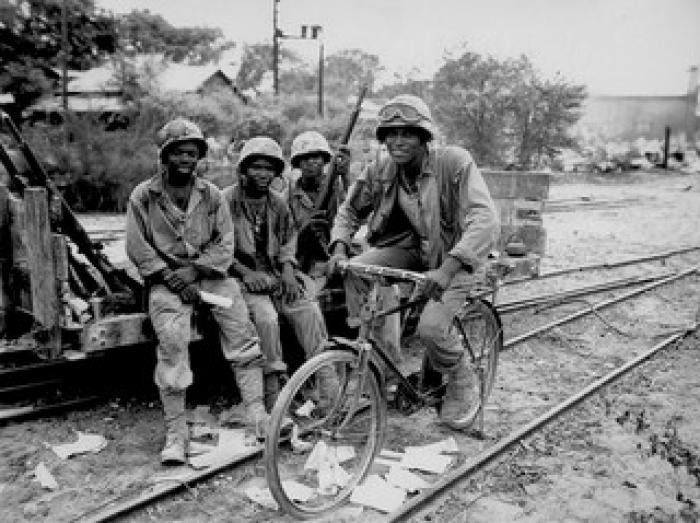 The First Enlistees
In 1942, President Roosevelt signed a directive which gave African-Americans the opportunity to enlist in the Marine Corps. These enlistees were not sent to the traditional Marine boot camps such as Parris Island or San Diego, but were trained separately at Montford Point near Camp Lejeune, N.C. About 20,000 African-American Marines trained there from 1942 to 1949.
The first black recruit was Howard P. Perry of Charlotte, N.C. He arrived to Montford Point on Aug. 26th, 1942, and in September he and 119 other privates began the arduous process of becoming Marines. They trained under the same standards as their white counterparts, but the trainees were not allowed to enter Camp Lejeune without a white escort. After boot camp they were shipped to combat zones, mostly in the Pacific, in all black units.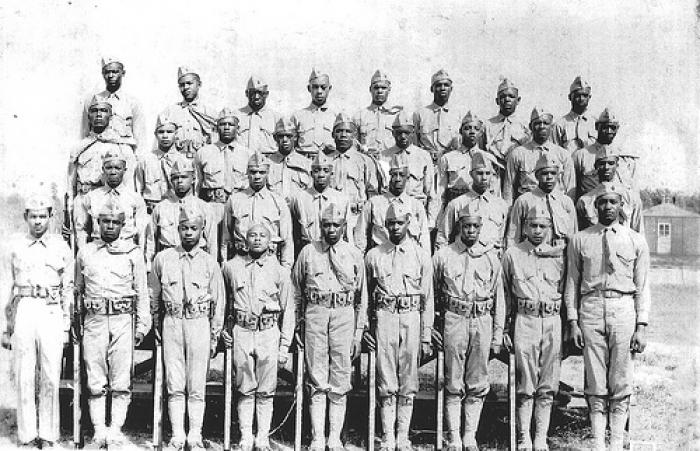 Valor in WWII and After
Montford Point Marines not only had to face the enemy in combat, but they also had to battle racism daily from within their own ranks. Despite the challenges these men fought bravely in battles such as Iwo Jima, Siapan and Okinawa, where roughly 12,000 of the 20,000 African-American Marines fought in combat.
After the war the Montford Point Marines could hardly be asked to leave the Marine Corps, nor could the Marines go back to a pre-1940 mentality. These black Marines proved they were every bit a Marine as their white brothers. They continued to serve in segregated units until 1949, when President Truman signed an executive order establishing a policy of full integration for our Armed Services.
Our nation has come a long way since the Civil War in granting equal rights to all races and classes. These brave men of Montford Point were invaluable, both on the battlefield and on the home front, in raising the standards for our military and our country. They deserve to be honored.
Where to learn more about the Montford Point Marines: